Another amazing week has gone by with yet again some amazing results we would like to share with you about our second regional, the San Diego Regional powered by Qualcomm, in our 2019 Destination: Deep Space, season!
Let's kick off with some of the adjustments and fixes we did on our game robot Andromeda.
We replaced the vision system we used in the Orange County regional by a limelight vision system. Software department worked really hard on getting everything right in a timespan of just 2 days! They visited another team down in San Diego, team 3647 – Millennium Falcons, to test the system even before practice day started, and it worked! It improved our auto-alignment a lot which meant our driver and operator could focus less on positioning perfectly to pick and place hatches, and could fasten the pace during the matches.
Another fix was done in the hardware department, where they replaced our hatch intake by an improved version which was even more sturdy and stable!
But enough about our robot, see for yourself how we performed and what we did in our second week of the competition season via the YouTube links below!
You are now probably wondering what we are so eager to tell you about, so we won't keep you waiting much longer.
Team 4481 – Team Rembrandts, is proud to announce to you that we made it to the Semi-finals once again as an Alliance captain, and lost to a worldchampion and hall-of-fame team with only 2 points difference after a very exciting tiebreaker! The scores of all our matches of this regional will be visible in the picture below if you're interested.
But that's not all! For the first time in the team's history we have received the Safety award, as well as the Excellence in Engineering Award.
The Safety Award celebrates the team that progresses beyond safety fundamentals by using innovative ways to eliminate or protect against hazards while contributing due the enhancement of the culture of safety at FIRST. The winning team constantly demonstrates the excellence of safety throughout the heat of competition.
The announcement of the Safety Award was as follows: "The safety award is going to a team that constantly demonstrates a clean and organized work area. They have a well organized safety program and pit. This team demonstrates their passion for safety by investing in training programs for all students that participate. They make sure the students know how to use the tools correctly and safely before they use them. Please join me in congratulating this year's winning team, from The Netherlands, Team 4481 Team Rembrandts."
Thanks to our amazing Safety Captain, Robin Janssen, a high-school student from Zwijssen College in Veghel, and our Safety advisor Wesley van der Linden, who singlehandedly wrote a safety manual and put a lot of effort into Safety, and together they made sure that this award was ours for the taking!
As for the Excellence in Engineering award, which is also a first for our team, the judges found that our robot had an elegant and advantageous machine feature which we were able to clearly describe and demonstrate. This is what the judges had to say: "This team has a strong grip on its game plan. Its bot is able to lift itself while adeptly handling the hatches. They did a complex simulation of their entire system to improve their and others' execution. The design of their gripper was flexible in operation and robust during gameplay. They score at all levels. Orange of admiration, we congratulate team 4481 – Team Rembrandts!"
You can check out our reactions to the moments they mentioned our team for both awards via the links below.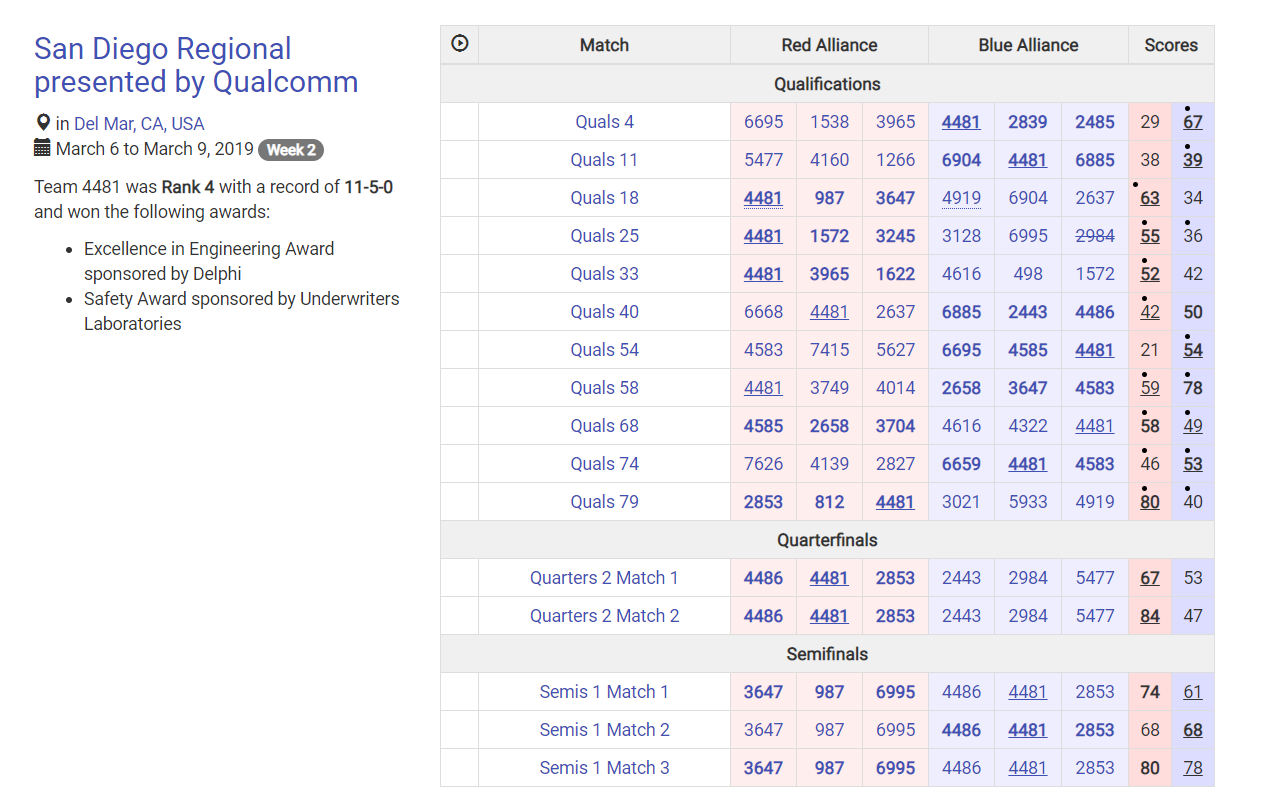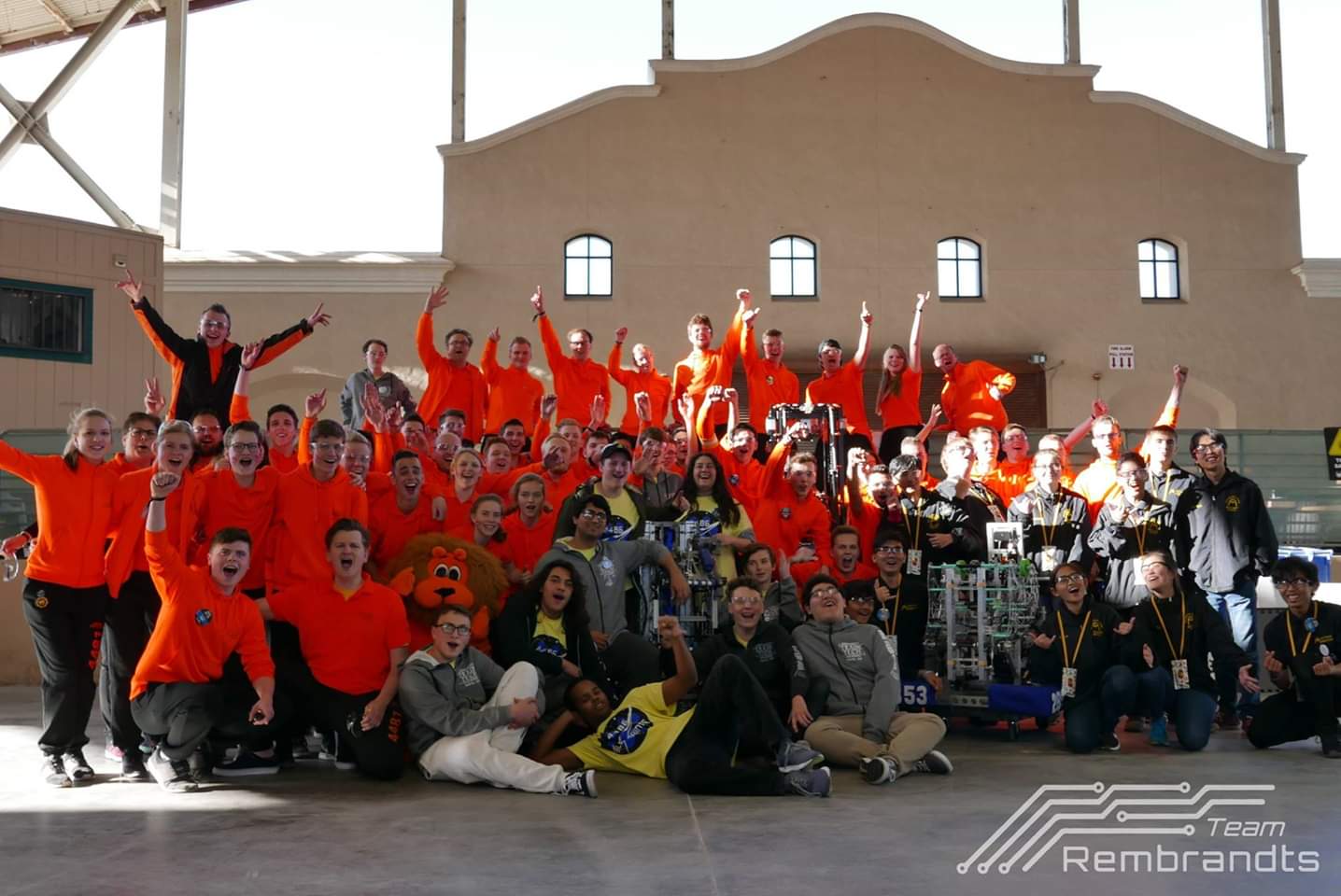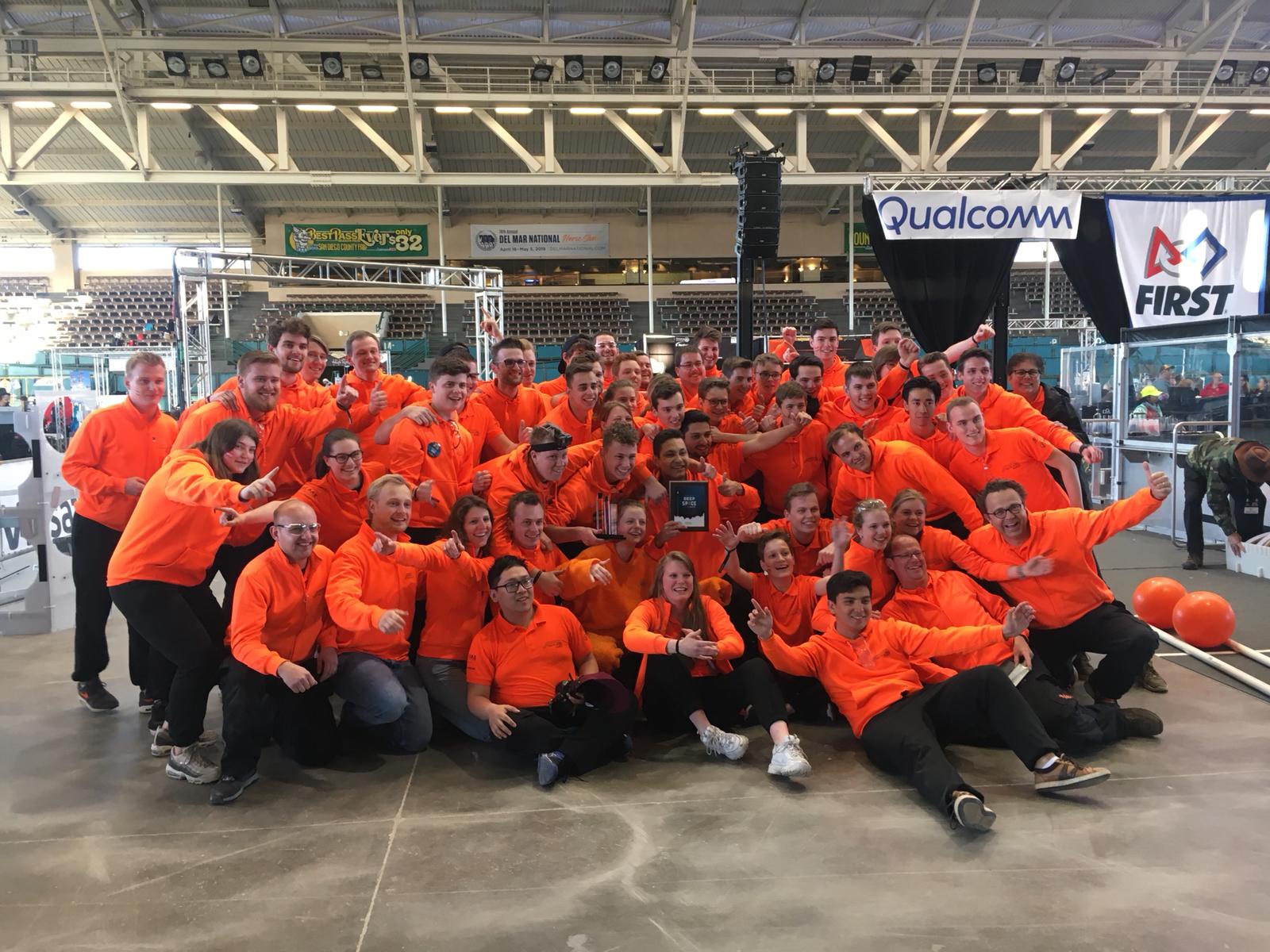 That was our regional season for the 2019 Destination: Deep Space game already, but don't worry since this is not our last event of this year! We'll be heading out to Detroit to compete in the World Championships the 20th of April! It is an honor to once again have received a spot to prove our worth and compete with the world's best teams. We heard a saying in California last week, "If it aint Dutch, it aint much!" so let's show them what the Dutch are made of once again!
Stay tuned for our Championship adventure and any updates about Team Rembrandts via our social media!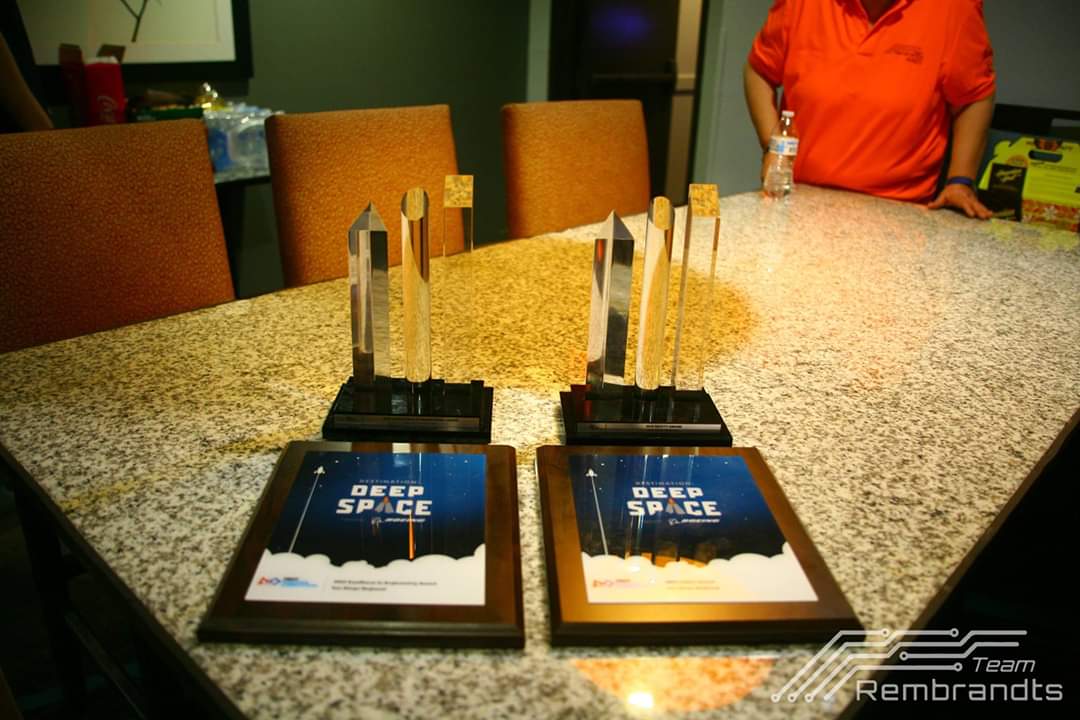 Vind ik leuk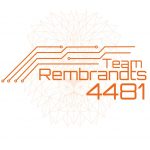 Rembrandts STEAM Foundation is a Dutch Non-Profit organization that started as the First native Dutch robotics team, also known as Team Rembrandts. Team Rembrandts, team 4481, is a robotics team located in Eindhoven with students from Fontys University of Applied Science, Zwijsen College and Heerbeeck College. HBO, WO, MBO and High school combined all together.