In the rapidly evolving landscape of education, embracing innovative approaches is key to engaging students effectively. One such groundbreaking technology making waves is Text-to-Video AI, a powerful tool that can transform the way you create lessons for your students. In this blog post, we will explore how teachers can harness the potential of AI tools like ChatGPT and Invideo to craft captivating and educational video lessons.
Why Use AI Technology in Education?
Understanding New Frontiers: Dive into the realm of AI technology, understanding its nuances and potential applications in education.
Creation with Innovation: Utilize AI tools to create captivating video content, enhancing the learning experience for your students.
Collaborative Exploration: Share your AI-generated content with colleagues, fostering discussions on its utility for students.
Ethical Conversations: Engage in ethical discussions surrounding the use of AI in education, contributing to the broader conversation.
Finding Inspiration: Look Around You
Inspiration is everywhere; you can draw it from your existing lesson plans or curriculum. For instance, by connecting with your students and exploring their interests in subjects like engineering, you can uncover unique topics to create engaging lessons.
Harnessing the Tools: A Step-by-Step Guide
1. ChatGPT: Generate Ideas
Start by prompting ChatGPT to provide examples related to your chosen topic, such as historical engineering constructions.
Request a video script for a YouTube Short based on one of the generated ideas.
2. Invideo: Adding Visual Appeal
Provide the video script to Invideo, incorporating relevant video footage with the text to enhance visual appeal.
3. Fliki: Crafting the Voice-Over
Utilize Fliki to generate a voice-over for your video script, choosing from various voices to match the tone of your content.
4. Adobe Premiere Pro: Video Editing
Combine the video footage with the voice-over using Adobe Premiere Pro, ensuring a seamless integration of visuals and audio.
5. Adobe After Effects and Elements Envato: Adding Polish
Optionally, use Adobe After Effects to create captivating intros and outros.
Explore premade templates from Elements Envato to enhance the overall video presentation.
Considerations and Tips for Your Videos
Cost-Effectiveness: Most AI tools offer free plans, allowing you to experiment without financial constraints.
Building Your Library: Start creating your image and video library, capturing footage inside and outside your school to create a familiar environment for your students.
Respecting Privacy: Always seek permission from individuals appearing in your videos, ensuring their comfort with their images being published.
Final Thoughts: Embracing a Journey of Learning
This journey into the realm of Text-to-Video AI is bound to be enlightening. The process not only enriches your teaching methods but also opens doors to collaboration and meaningful discussions. As you embark on this adventure, anticipate learning and growth, and look forward to connecting with colleagues and students who share your passion.
Need Assistance? Reach Out!
Drawing from my experience, I am here to support fellow educators. Feel free to send me an email or connect on LinkedIn if you require guidance or have queries about your AI-driven teaching endeavors.
Witness the Result: Explore My YouTube Short
To witness the magic of AI-powered education, click on the image below and delve into an example of my YouTube Shorts, crafted with creativity and technology. The Short was publisehd on monday November 6th. At the time of publication on November 7th this Short generated 3000 views and 94 Likes:
Your next step. Will you join me?
As the educational landscape continues to evolve, embracing Text-to-Video AI technology can revolutionize your teaching approach. Dive in, explore, and create a vibrant learning experience for your students, one video at a time!
My original text to ChatGPT for the text above
To be completely transparent: here is my original note with my thoughts for this article:
***Text starts here***
Title
Option 1: How to use text-to-video AI technology to create new lessons for your students
Option 2: Use AI tools such as ChatGPT and Invideo to create video lessons as a teacher.
Some reasons to use AI technology
1. I would like to understand the new AI technology
2. I would create a something (in this case a new video) with this new technology
3. I would like to share this with colleagues to disccuss if this is useful for our students or not.
4. I would like the join the conversation about the ethical aspects of IA in education
Which topic do you start with?
Inspiration is all around you. Use could your current lesson plan or curriculum for inspiration about topics.
In my case I asked some of my Mechatronics students what they study in their spare time about Engineering in general.
Which tools can you use?
ChatGPT
Step 1: I asked ChatGPT to come up with 10 examples of the topics that I am interested in. In my case Engeering constructions with brick and mortar that are more than 200 years old. Step 2: Then I asked to write a video script for a YouTube Short about 1 of the 10 examples.
Invideo.com
I gave the video script to Invideo and I asked to add video footage with the text.
Fliki.ai
I also gave the video script to Fliki to generate the voice-over. I choose an Amrican male voice, but you can chose many voices.
Some extra tools for video creation that I use that are not 'native'-AI tools
Adobe premiere Pro
I used Adobe premiere Pro to combine the video with the voice over. Interseting fact: Premiere Pro uses AI to create Captions and Transcripts.
Adobe After Effects
Sometimes I use After Effects to creat an intro or and outro.
Elements Envato
This time I did not use After Effects but I downloaded a mogrt-file from Envato Elements that I can use in Premiere Pro.
Costs of these tool
Most of these tools have a free plan, so you can start to expriment without spending money.
Video Tips
Start creating your own image library with your own photo's and video's today. Shoot the video's in and outside your own school, so your students will recognize the environment. Reminder: Always ask people in the video's if you are allowed to publish video's with their face visible.
Final thoughts
I think I will learn a lot from this journey and I look forward to meet colleagues and students who share the same interests.
Need help?
Based on my experience I am willing to help teachers just like me. Please send me an email or reachout on LinkedIN.
The results
Please watch my an expample of my Youtube Shorts by clicking on the image below:
INSERT LINK HERE
***Text ends here***


Vind ik leuk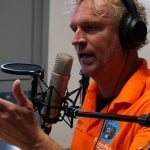 Ronald Scheer is an educator based at Fontys University of Applied Sciences in Eindhoven. Ronald is deeply engaged in the field of Engineering and is associated with the Robotics & Mechatronics professorship. In addition to his teaching role, he wears the hat of a skilled video and podcast creator within the professorship. Beyond the classroom, Ronald extends his expertise to assist fellow educators in crafting engaging learning materials for both online and classroom activities. His passion lies in enhancing the educational experience through multimedia content creation and innovative teaching methodologies.