The balance sheet can be broadly divided into five categories. These are the long-term (or non-current or fixed) assets; short-term (or current) assets; long-term (or non-current) liabilities; short-term (or current) liabilities; and equity. The formula is always the same: Assets = Liabilities + Equity. But we shall not ponder over the formula for today. Let's dwell on this whole business of short-term and long-term – which also turns out to be an important aspect of the local culture; with everyone busy updating calendars with appointments. The hairdresser in my village is not attainable on short notice, so requires long-term planning. Too popular. Is there so much hair to be cut?
Ok, so, this whole short-term, long-term … well, I was talking to a newly-minted teenager … which is never a good thing actually … often irritating, sometimes frustrating, and every once in a while enraging …
He was questioning me on what I considered long-term and what I saw as short-term. No prizes if you guessed we disagreed. So I told him, well, on the balance sheet, short-term assets and liabilities are those which are considered in the time frame of 12 months or less, and long-term assets and liabilities are those which are considered to go beyond 12 months, or in other words less than or more than one earth cycle round the sun.
"Ok, whatever, this is a tomorrow-problem for me", came the reply. "It will be a long-term-10-year-down-the-road-problem-for-both-you-and-me", came my reply to his reply. I am not sure I got through to him … think the hormones blocked my words …
It got me thinking, as I tend to do that … when I tutor and coach students (they are better at listening to me than the teenager under my roof); we talk about short-term actions and goals versus long-term actions and goals. The definition varies for each of them, coupled with different times of the year, and different stages of the study, and also if they are going through a break-up or not …
And then of course, what is an asset to one student, turns out to be a liability to another student. For e.g. 'Oh, Eindhoven is so boring, but that is good, I can focus on my study', versus 'Oh, Eindhoven is so boring, and that is making me feel down and lose focus of my study'. Well, Eindhoven is not as boring as it was 20 years ago, when shops closed on Sundays. Now, there is even South Indian food and Taiwanese bubble tea … in abundance … open on Sundays, in true Asia-style business drive …
Back to the point, as humans, especially young humans (who are sweating the steep part of the learning curve), not only do we need to often, very often, contemplate, introspect and reflect on what is short-term and long-term for us personally; but also what it means for those around us who impact us, and whom we impact …


Vind ik leuk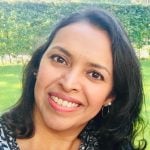 Exploration of human nature has been a lifelong interest, and gathering the knowledge and deeper understanding of the world, a constant pursuit. Having lived on four continents and having been exposed to so many places and persons, I find myself even more curious, and with a heightened awareness. In Fontys, I teach finance and accounting in the International Business program. My blog is an exercise in critical thinking, looking at the intersection between finance-education-life.