The Make Impact Consortium (MIC) of the Massachusetts Institute of Technology (MIT) organized the 'Omni Hotels & Resorts COVID-19 Design and Innovation Challenge' in the spring of 2021 to engage its students in 'Making', 'Innovation' and 'Entrepreneurship' through " Community building and 'Social Awareness'. In this project, students will design teams of 3D solutions and prototype them around the theme: 'how can we safely reopen hotels during COVID-19'.
Final day March 18, 2021
Of the 63 teams that registered, only 15 teams managed to reach the final, including 3 teams from Fontys Engineering. During the online event, in which the finalists on 5 continents were online at the same time, the teams were able to present to each other (and to the jury) what they had been working on for a long time.
Award Ceremony
There were several Awards to be won, namely:
1st Prize – MathWorks MIC Design Award: $ 5,000
2nd Prize: $ 2,500
3rd Prize: $ 1,500
Best use of Fusion 360 sponsored by Autodesk: $ 2,000
Best use of Automation sponsored by iRobot: $ 2,000
Best Media Documentation: $ 1,000
Results
1st prize: Team: AGY. The idea: UVC light elevator lamps. By students from Bahcesehir University, instanbul, Turkey.
2nd Prize: Team: Fearless Flyers. The idea: Shielder. By students from Universidad Francisco Marroquin, Guatemala city, Guatemala.
3rd prize: Team: Making Impact Fontys. The idea: autonomous robot for baggage handling. By students from Fontys University of Engineering, Eindhoven, The Netherlands.
The 'Best use of Automation' was won by the student team: Making Impact Fontys. The jury was very pleased with the elaboration of the idea for an autonomous robot for baggage handling.
The 'Best use of CAD' was won by Queensland University of Technology.
The 'Best Documentation Award' was won by Universidad Francisco Marroquin, Guatemala city, Guatemala.
As a proud teacher at Fontys Engineering…
I would like to thank everyone who helped to participate in this 2021 MakeImpact Consortium (from MIT) competition. Hope to see you all next year during the 2022 challenge! We can be very proud of the results we achieved together!
Overview of participating Fontys Engineering students
Two teams consist of Dutch-speaking Mechatronics students:
Team MakingImpact@fontys
Quirine Engbers
Marnix Mathlener
Jeroen van de Wetering
Daan ter Voert
Team Best Mech Crew:
Kevin van der Vleuten
Brian van Ham
Sven van Steijn
Rens Mollemans
Team The Dreisteins:
Keita Špēla,
Alessio Iuretig,
Sean Lambie
The latter team consists of English-speaking Mechanical Engineering students.
Guiding Fontys Engineering teachers
Prof. Dr. Ir. Bert Huis in 't Veld (research leader 3D printing and teacher Production and Materials in Mechanical Engineering)
Ir. Michiel van Osch (research leader at the Lectorate for Mechatronics and Robotics)
Drs. Ronald Scheer (teacher at the Lectorate for Mechatronics and Robotics)
Collaborating partners Make Impact Consortium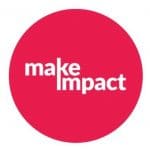 The Make Impact Consortium is led by MIT with eight other Founding Members:
Objectives of the collaboration Make Impact Consortium
The Make Impact Consortium is for universities, businesses and public institutions who understand that technological innovation is about people first and foremost, and who appreciate the importance of joining a like-minded community for mutual learning and benefit.


Vind ik leuk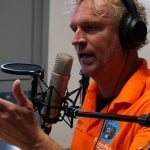 Ronald Scheer is an educator based at Fontys University of Applied Sciences in Eindhoven. Ronald is deeply engaged in the field of Engineering and is associated with the Robotics & Mechatronics professorship. In addition to his teaching role, he wears the hat of a skilled video and podcast creator within the professorship. Beyond the classroom, Ronald extends his expertise to assist fellow educators in crafting engaging learning materials for both online and classroom activities. His passion lies in enhancing the educational experience through multimedia content creation and innovative teaching methodologies.